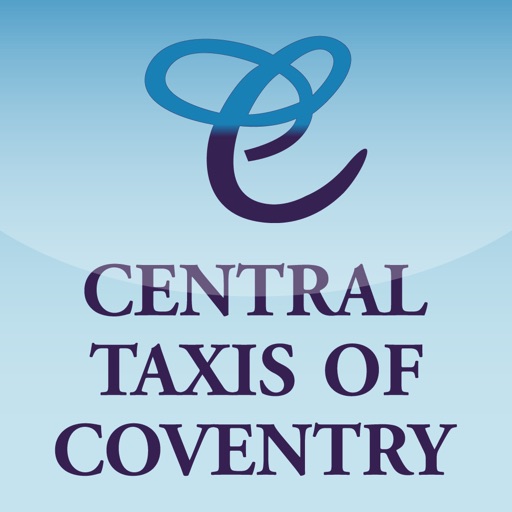 The Central Taxis free iPhone app is here to revolutionise the way you book and track your taxi in the Coventry area.
Bookings are processed through Central's main dispatch system giving you the standard benefits of reliability and minimal lead times (usually 5-10 minutes in and around the city); callback; textback and friendly, experienced drivers.
Simplicity is the hallmark of this innovative, user-friendly taxi booking solution, giving you access to our fleet of over 500 licensed vehicles. A few taps on your iPhone is all it takes to book a taxi avoiding the need to call an operator and long taxi queues.
The detection of your location via GPS is ideal for tourists or visitors unfamiliar with the city as well as regular users. So why delay? Download the Central app today!
The main features of this app enable you to:
• convenient booking of current and future jobs
• create and manage favourite addresses/locations
• manage previous bookings
• track the real time progress of your vehicle on a map
• notification of vehicle details
• cancel bookings
• automatic detection of your location via GPS and Maps
This app has been designed to be used for bookings within a 10 mile (50 km) radius of Coventry.
Please note that we cannot respond to reviews and feedback here in the app store, so please use the support email: central.taxis@btconnect.com if you need assistance or have suggestions. We'd love to hear from you!
https://itunes.apple.com/gb/app/…/id529549879?mt=8&uo=4
Price: Free
Languages: EN, ES
Released: 2012-05-31 23:45:49
Updated: 2014-12-04 22:41:17
Version: 2.1
Seller: Trapeze Group (UK) Ltd
Size: 5.13 MB